Event Details
June 23rd Webinar: Driving Success: Using Effective Strategy, Goal Management, and Coaching to Boost Employee Engagement
| | |
| --- | --- |
| Date: | June 23, 2021, 11:00am – 12:15pm |
| Organizer: | |
| Location: | |
| Price: | |
| Event Type: | |
| iCal link | |
Announcements/Sponsor Spotlight: 11:00 AM - 11:15 AM
Presentation: 11:15 AM - 12:15 PM
Register online at https://ccshrm.shrm.org/forms/register-monthly-webinar
Webinar link will be emailed to you the day before.
---
Training Presentation Topic:
Using Effective Strategy, Goal Management, and Coaching to Boost Employee Engagement
About the Topic:
There is a direct and measurable relationship between employee engagement & an organization's success. Employees who know that they're working towards goals that drive business outcomes & their own goals for professional growth & learning, develop ownership in the organization's success that boosts employee engagement.
Join Joe Rotella to connect the dots from organization goals to job descriptions to individual goals, learn the different goals types & measures, & see how ongoing coaching & feedback leads to a more effective performance review process.
Key Take-Aways:
Understand the importance of setting organizational goals.
Understand the characteristics of SMARTER Goals and the extension of those characteristics to connect goals to competencies, values and alignment with the organization's strategic goals.
Understand the difference between employee engagement.
Understand employee satisfaction & the different types of engagement.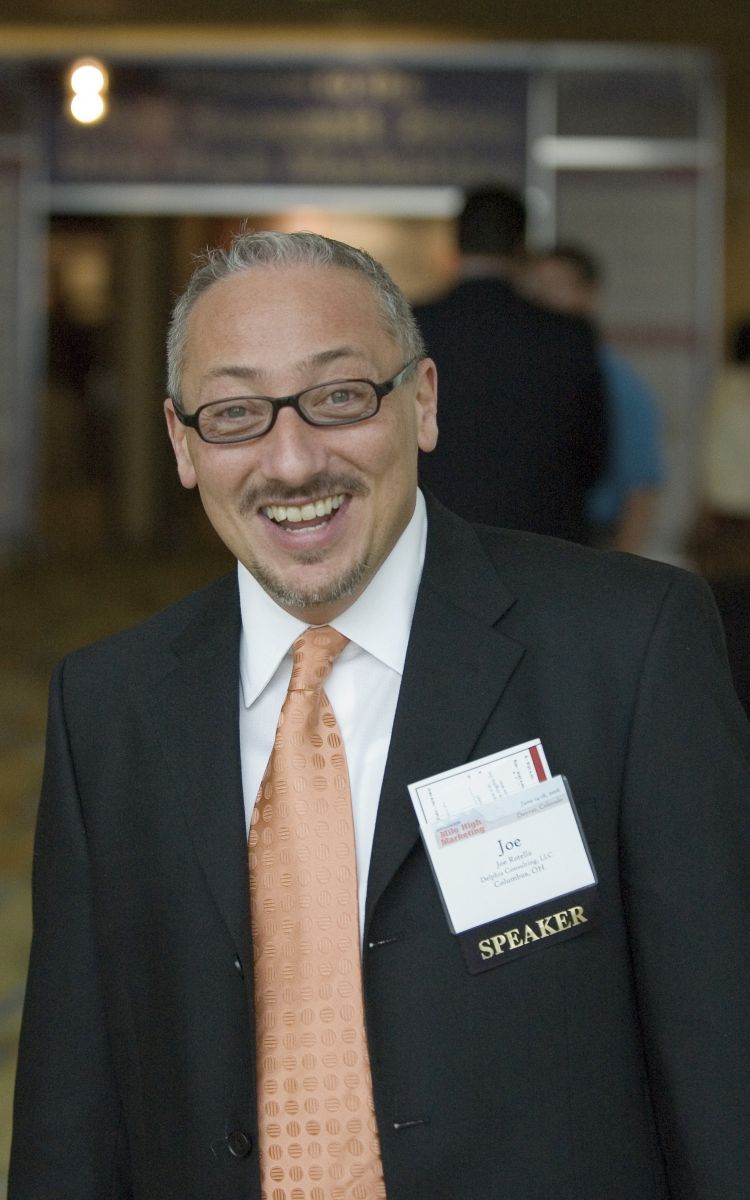 About the Speaker:
Joe Rotella
Joe is a top-rated speaker for the Society of Human Resources Management (SHRM) and currently serves as an Officer for Delphia Consulting, a national HR software consulting firm. He is the co-creator of miviva, a continuous performance management application. Joe has over 30 years of experience working in information technology, usability and human resources and serves on the Human Resources Association of Central Ohio (HRACO) Board of Directors. He teaches several modules of the SHRM Learning System, including HR Strategic Planning, Employee Engagement & Retention, Technology Management and HR Competencies. He is a cited contributor to the SHRM Learning System.
Joe Rotella appears in the list of SHRM Annual Conference Top Rated Speakers. This list includes speakers who received a rating by attendees of 4.8 or higher – with 5.0 being the highest possible rating, at SHRM annual conferences since 2009. See https://www.shrm.org/Events/Documents/topratedspeakers.pdf
---
Submitted for approval: