Event Details
May 26th Webinar: Workers' Compensation in Florida
| | |
| --- | --- |
| Date: | May 26, 2021, 11:00am – 12:15pm |
| Organizer: | |
| Location: | |
| Price: | |
| Event Type: | |
| iCal link | |
Announcements/Sponsor Spotlight: 11:00 AM - 11:15 AM
Presentation: 11:15 AM - 12:15 PM
Register online at https://ccshrm.shrm.org/forms/register-monthly-webinar
Webinar link will be emailed to you the day before.
---
Training Presentation Topic:
Workers' Compensation in Florida
About the Topic:
COVID-19 and Workers Compensation
Managing Workers' Compensation claims
Documentation and Workers' Compensation: What Employers Need to Know
Handling Suspicious Workers Compensation Claims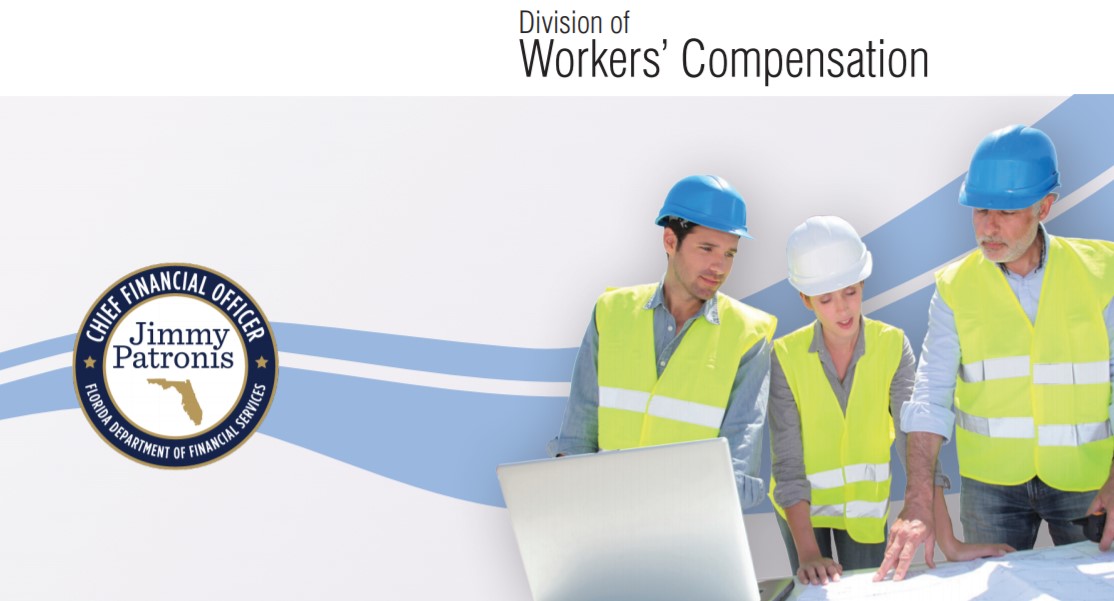 About the Speakers:
Lisel Laslie
Bureau Chief, Employee Assistance and Ombudsman Office, State of Florida, Department of Financial Services; Division Of Workers Compensation
Lisel Laslie is the Bureau Chief in the Bureau of Employee Assistance and Ombudsman Office (EAO). The bureau is made up of the First Report of Injury team, Injured Workers Hotline team, Reemployment Services team, the Ombudsman Office, the Customer Service team, and Records Management/Public Records teams.
Lisel has over 18 years of experience with workers' compensation and joined the Division in 2015 as the Bureau Chief of Data Quality and Collection and in the fall of 2018, moved on to her current role in EAO.
Prior to joining the Division, Lisel worked with the Department's Division of Risk Management since 2002. She began as a Senior Workers Compensation Claims Examiner, later transferring to positions of Workers Compensation Claims Specialist and Management Review Specialist within the Bureau of State Employee Workers Compensation Claims. In 2010, Lisel accepted a position as a Senior Management Analyst Supervisor and led the Data Management Team at the Division of Risk Management and acted as the Administrator and Contract Manager for the Divisions of Risk Management's RMIS system.
Before coming to the Department of Financial Services, Lisel worked for a hospital, a TPA, and an HMO in Tallahassee, FL as well as an HMO and a hospital in Miami, FL. Lisel has over 15 years of healthcare management experience, with a concentration in the reimbursement and training areas.
Lisel attended Florida State University and holds a degree from Belford University.
Derrick Richardson
Operations & Management Consultant Manager, Bureau of Monitoring and Audit, Florida Division of Workers' Compensation
Mr. Richardson has worked for the Division of Workers' Compensation for over 17 years and has served in a variety of managerial and professional positions. Mr. Richardson began his career with the Division as the communication coordinator and was instrumental in communicating the changes involving to SB 50A to various industry associations.
From there he moved to the Bureau of Compliance where he served as the Operations & Management Consultant. In this capacity he worked closely with the District Managers in making sure that each district was preforming their duties and task consistently and employer's carrier worker's compensation insurance for their employees on statewide sweeps.
From there he was promoted to the Bureau of Monitoring and Audit as an Insurance Administrator C where he oversaw the audit and self-insurance section that preformed performance audits on carriers that were authorized to write workers' compensation in the state of Florida.
From there he was promoted to bureau's the penalty section. In this capacity he was responsible for maintaining and enhancing the Centralized Performance System better known as CPS. He spent five years in the penalty section before he was asked to rejoin the audit section.
Mr. Richardson currently serves as the Operations and Management Consultant Manager for the Division's Bureau of Monitoring and Audit, which now includes two teams of auditors (in Orlando and Tallahassee) which are responsible for insurer performance audits and he also oversee the permanent total section that reviews all Division paid claims and monitor all carrier paid claims.
His accomplishments include consolidated and streamline business practices, increasing productivity, overseeing operations and project management processes, evaluating and analyzing proposed rules, supervised the development and execution of many IT projects. Mr. Richardson received his Bachelor of Science and Master's degree from Florida Agricultural and Mechanical University.
---
Submitted for approval: